Relish regional cuisine in the rustic German atmosphere of our Restaurant Taverne. All our meat products and cold cuts come from our very own butcher shop. Keep scrolling and check out our best sellers and some of our current delicious offers.
Operating hours:
Monday to Friday: 6 PM - 11:30 PM
The Taverne will be closed from March 24 to April 8, 2018

Contact:
+ 49 69 6977 1259

Monday to Friday

6:30 AM - 10:00 PM

Saturday to Sunday

6:30 AM - 11:00 PM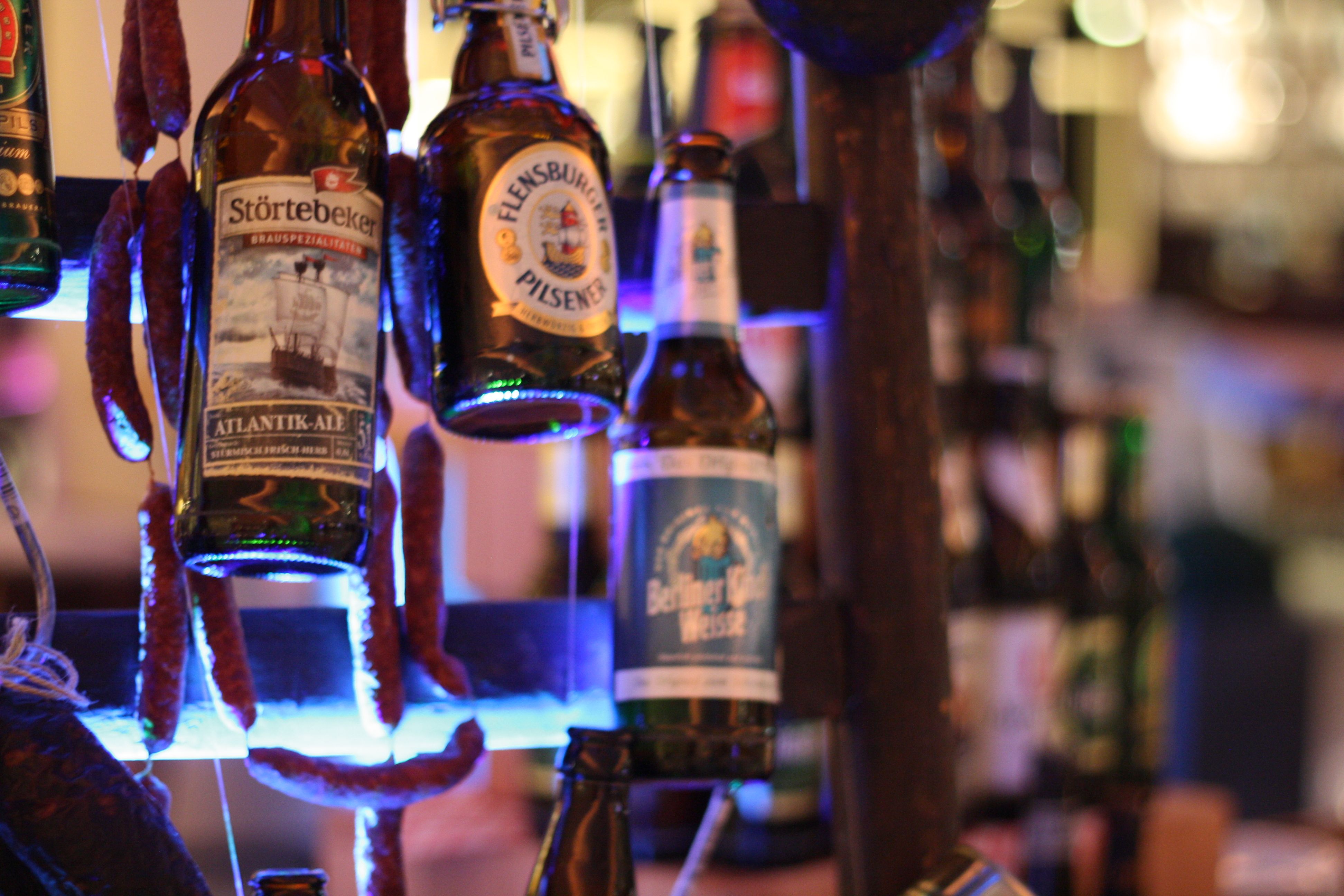 Best German Beers
Beer lovers, this one's for you: Visit us at Restaurant Taverne and enjoy over 20 brands of German beer - from Bavaria to the North Sea.
See full menu here
HIGHLIGHTS
Have a look at our menu highlights below. Alternatively, see here our full dinner menu.
Signatures
Traditional
Lava Grill
Signatures
They are signature dishes for a reasons
Lentil stew - 9,90
with apple vinegar and Frankfurt sausages, served in a loaf bread
Prime boiled veal slices - 14,90
with Frankfurt green sauce and egg, field lettuce
Herring Salad - 13,00
in dill marinade with pumpernickel
Traditional
Welcome to Germany
Original Nuremberg sausages - 21,50
10 pieces roasted, on sauerkraut,served in a pan with two kinds of mustard
Leg of chicken braised in cider - 21
with mushrooms and green peas
Whole roasted trout - 24
with lemon butter and cucumber salad
Wiener Schnitzel - 28
Breaded veal escalope and crispy fried, mushroom cream sauce
Lava Grill
From the Lava Grill
Rump steak of Argentinian Black Angus Beef - 33,50
7oz
Breast of French corn-fed poulard - 24,50
roasted on the bone with crispy skin